Designer Edition: Chris Bangle
Designer Edition: Chris Bangle
Discover the range of sculptured crystals by Chris Bangle for Swarovski's Designer Edition Series. As former Chief of Design at BMW, Bangle is no stranger to polarizing, provocative designs. The crystals he has designed for Swarovski in the Illusions collection are miniature works of art, beautifully suited to jewelry pieces. They have an ultra-contemporary look that is perfect for a variety of elaborate patterns.
Famed for his aggressive and emotional automobile designs, Bangle understood better than anyone in the industry that car purchases are emotional decisions first.
Today, his influence is everywhere, as evidenced by the models displayed at any international car show—even cars that he designed over a decade ago still look contemporary.
In 2009, Bangle left the company to pursue other design passions. Since then, he has launched his own collaborative design studio, Chris Bangle Associates Srl., in Piemonte, Italy .
'Designers are very concerned with visual perception.' Chris Bangle
He once commented: "A car designer is really a sculptor." Indeed, the grounds of the Piemonte estate feature numerous large-scale sculptures designed by Bangle and his associates. It is this background that made him the perfect candidate to imagine crystals for Swarovski's Designer Edition Series.
IIndeed, the sculptures served as his inspiration for the new fancy stones that are collectively called Illusions. The outcome is an evocative, dimension-defying, tilted take on crystal geometry. By compressing the third dimension along its axis, he has produced crystals with a 2.5D feel that still gives a feeling of volume, space and dimension, even while appearing intrinsically flat. The three new crystals—Tilted Chaton, Tilted Spike, and Tilted Dice—are beautifully designed and engineered. The multi-layered cut combines partly coated effects with precision-cut surfaces, creating a fascinating optical illusion.
Tilted Dice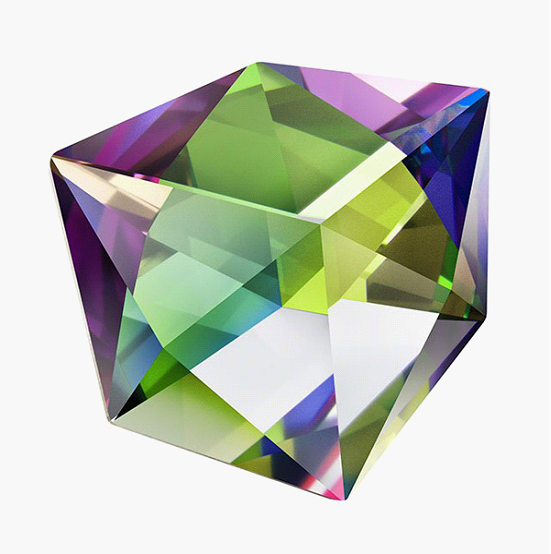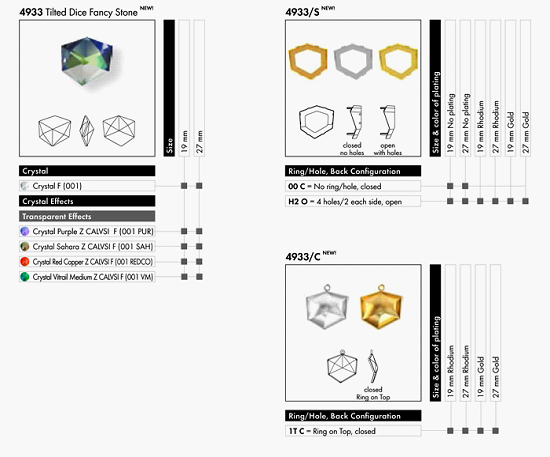 Tilted Chaton
Tilted Spike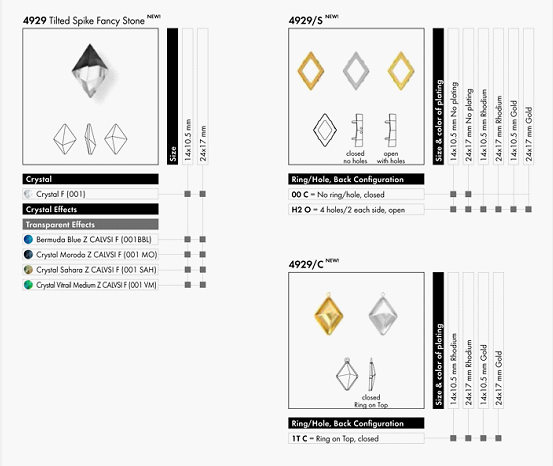 "There's a great artistic tradition of the faux perspective in art, entertainment and even design. Swarovski crystals are true geometry made brilliant, and the idea of combining the same sense of pureness with a shape that surprisingly changes when you move your head, was irresistible…
Design Inspiration: Swarovski crystal earrings
We had the chance to create a provocative personality that doesn't remain fixed or predictable:Is it a cube or isn't it a cube? I hope the same fascination for the unexpected shapes we discovered in the crystals in Illusions is also found by Swarovski customers," he says.

"Perhaps they may see a bit of the changing dynamic of their own personality reflected back to them."
Have A Question? Wirte Us